New Anniversary Edition with New Maps, Photos, and Illustrations
by James R. Arnold
Hardcover: 286 pages
Publisher: Paragon House; 1 edition (August 1, 1990)
ISBN-10: 1557781370
ISBN-13: 978-1557781376
Product Dimensions: 9.2 x 6.4 x 1.1 inches
Out of Print. Watch for the 1809 Omnibus edition in Summer 2021.
The year 1809 witnessed a geopolitical shift in Europe. While France and Napoleon's Grande Armée remained ascendant, new forces weighed in the European balance of power. The author conducts us through the swirl of diplomatic intrigue that preceded the 1809 Austrian campaign. Revealed is the complex web of alliances, Napoleon's mistaken political calculations, and the duplicity of his underlings that draw the French emperor into an unwanted war. Despite his diplomatic naïveté, Napoleon continues to exhibit the flashes of military genius that prompted him to describe this campaign as among the finest in his career. A detailed description of the makeup and tactical objectives of the Napoleonic war machine is followed by an explanation of the rival army's organization and qualities. Crisis on the Danube relates the major engagements in this first phase of the 1809 war, from the Austrian invasion of Bavaria to the French capture of Ratisbonne. Readers see troop movements from the perspective of Napoleon and the Archduke Karl, allowing them to perceive how imperfect knowledge, "the fog of war," influenced command decisions. In this atmosphere of uncertainty, the ability to make good strategic choices and stick to them was the hallmark of great military leadership and here Napoleon's genius remained unsurpassed. Dramatic first-hand accounts vividly relate the consequences of these decisions by depicting what it was like to be under fire on a Napoleonic battlefield. Quality paperback. 276 pages, 27 maps, illustrations, orders of battle.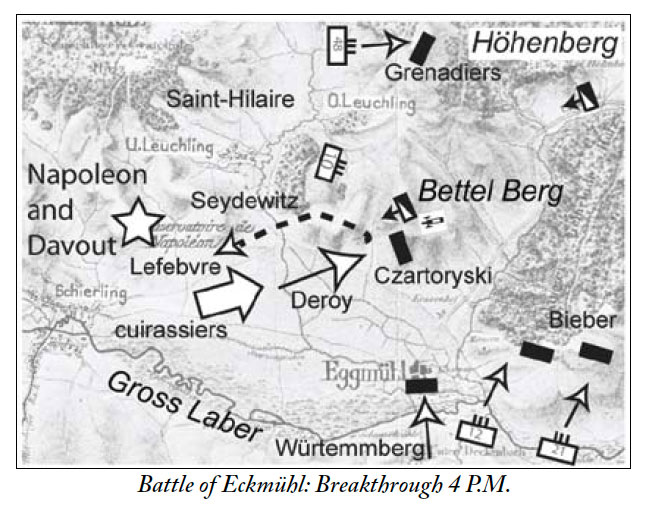 Praise for Crisis on the Danube: Napoleon's Austrian Campaign of 1809
"By any standards this is a thrilling period of military history, and the author does it full justice." — David G. Chandler author of The Campaigns of Napoleon
"Well written and researched." — American Library Association
"The author presents a detailed analysis of the force structure, material, and manpower resources of both France and Austria…well written and valuable." — Infantry Magazine
"A well-done history of the Austrian war with France and its memorable battles and leaders that will be greatly enjoyed by anyone from scholar to student." — San Antonio Express-News
Table of Contents
Chapter I. Diplomatic War

Setting the Stage
Background to Betrayal
Dateline to War

Chapter II. The Napoleonic War Machines

The Tactical Mosaic
The Austrian Army
The French Army

Chapter III. Surprise in Bavaria

The Battle for Intelligence
War Plans
The Fog of War

Chapter IV. The Master Arrives

The Invasion of Bavaria
To the Front
Approach March

Chapter V. The Tenth Legion

Ridgetop Battle
Seizing the Initiative
Planning a Counteroffensive

Chapter VI. The Battle of Abensberg

Cordon Defense
Lannes
Collapse of the Abens Position
Ratisbonne Beleaguered

Chapter VII. The Landshut Hunt

Davout's Ordeal
The Lion of Landshut

Chapter VIII. The Battle of Eckmühl

Two A.M. Courage
Set-Piece Battle

Chapter IX. The Scale of Victory

Pursuit
Moonlit Combat
Conference of War

Chapter X. The Emperor's Wound

To Cross the Danube
Convergence on Ratisbonne
Displays of Courage

Chapter XI. Conclusion

Campaign's End
Assessment

Appendix I. Fates Intermingled: The Principal Characters And What Became of Them
Appendix II. Order of Battle
Appendix III. Command and Control
Appendix IV. The 1809 Campaign as a War Game
Appendix V. The Battlefield Today